Mission Statement
The Magic Moments mission is to grant non-medical

magic moments

to children ages 4 – 18 with chronic life-threatening or acute life-altering

conditions

,

who live or receive treatment in the state of Alabama, as well as continue a relationship through our Beyond the Moment program.
History
Magic Moments was founded in 1984 with the sole purpose of providing happiness to children throughout the state of Alabama who are diagnosed with chronic life-threatening conditions. As Birmingham mother Shelley Clark was spending time in and out of Children's Hospital (now Children's of Alabama), she saw a television program about a chronically ill boy who wanted to ride on a fire truck. The story of his community's endeavor to fulfill his request, right down to the firemen entering his hospital room window via a hook and ladder truck, inspired her to offer hope and joy to local children with life-threatening illnesses by turning their dreams into realities.
Shelley shared her idea with her daughter's pediatrician, who put her in touch with L.E. Patton, play therapist at Children's Hospital. Coincidentally, at about the same time, fellow Birmingham mother Buffie Marks, who volunteered in play therapy at Children's, had a similar idea after having seen a national broadcast about a wish granting organization. L.E. suggested Shelley and Buffie collaborate. Soon, with the blessings of hospital administration and a $500 grant from the Junior League of Birmingham, Magic Moments was born.
To date Magic Moments has provided over 5,000 magic moments for children in all 67 counties of Alabama. Not only does Magic Moments provide children with non-medical opportunities such as a family trip to Disney World, meeting a celebrity of choice, or going on a shopping spree, we provide on-going events to enhance the relationships between our staff and families as well as relationships with other families.
In 1999 we extended our programs to include Family Camp held each Memorial Day weekend at Children's Harbor on Lake Martin, which accommodates the medical needs of the children we serve. Family Camp provides time for families to relax and spend time together for three days in a stress free environment as well as rekindle relationships with other families and make new friendships. Camp is offered free of charge to our families and accommodates approximately 70 children and their family members.
In 2013 the Family Camp concept was expanded further and we began providing year-round, ongoing support for our families. These opportunities, known as "Beyond the Moments," include activities such as family nights at regional ballparks, Easter egg hunts with the Governor of Alabama, and breakfast with Santa. Beyond the Moment opportunities are offered to families at no expense.
Magic Moments employs five full-time staff members. We operate under a Board of Directors and are supported by an Advisory Council, a River Region Council in Montgomery, and Junior Boards in Birmingham, Montgomery and Mobile.
We pride ourselves in being the only wish-granting organization dedicated solely to the children of Alabama.
Courtney Carson
Central Alabama Regional Director
Phone: 205.777.5730
Email: [email protected]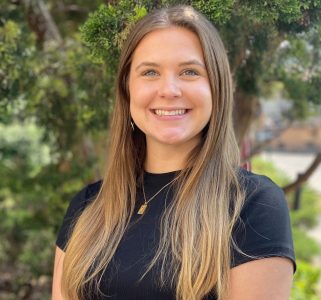 Annemarie Kacker
Program Coordinator/Donor Relations
Phone: 205.777.5734
Email: [email protected]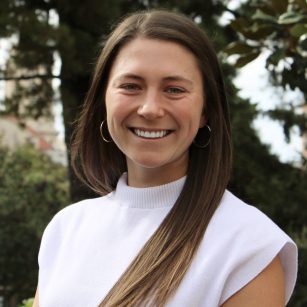 Ashley Edwards
Statewide Magic Moment Coordinator
Phone: 205.777.5741
Email: [email protected]