Because Magic Moments is devoted solely to serving children in Alabama, we are able to establish lasting relationships with the children and families we serve. Though we can't grant more than one magic moment to a child, what we can do is make sure that child and family become a permanent part of our family. Through our Beyond the Moment programs, Magic Moments families are invited to participate in regional activities throughout the year.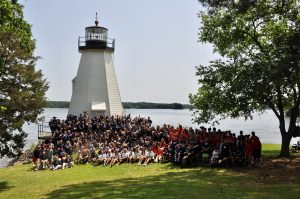 Family Camp
The hallmark of our Beyond the Moment program is our annual Family Camp at Children's Harbor on Lake Martin. For over 20 years, Family Camp has not only provided our children with a summer camp experience they would not ordinarily be able to have, but has also given their parents and caregivers the opportunity to meet and talk to other families in similar circumstances. Each year Magic Moment campers look forward to reuniting with their friends from across the state and many of our families have become so connected through Family Camp they continue the relationship throughout the year.
Regional Ballpark Nights
Magic Moments Nights at our minor league ball parks are just one of the ways Magic Moments connects our families throughout the year. We are so thankful for our continued relationships with teams across the state.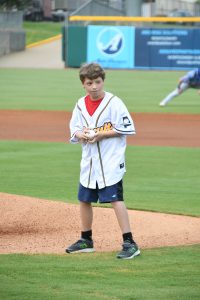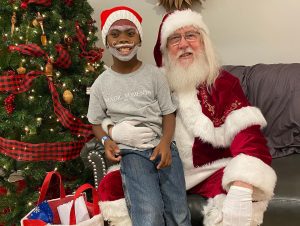 Holiday Celebrations
Celebrate with Magic Moments during Holiday Magic events like Breakfast with Santa in Birmingham and Mobile and the annual Easter Egg Roll at the governor's mansion in Montgomery. These events do not cost anything for our magic moment recipients and their families. Check our calendar of events to find our more details when they become available.
Magic Moments Day at OWA Parks & Resort
Magic Moments Day at OWA Parks & Resort is held during the month of June. On this day, magic moment recipients and their families are invited out to OWA in Foley, Alabama and receive free admission into the park for the day! Our families get to spend the day riding the 23 rides and attractions at the Tropic Falls Theme Park and explore the Tropic Falls Indoor Waterpark with 75-foot-tall slides. To learn more about Owa Parks & Resort, visit their website here.