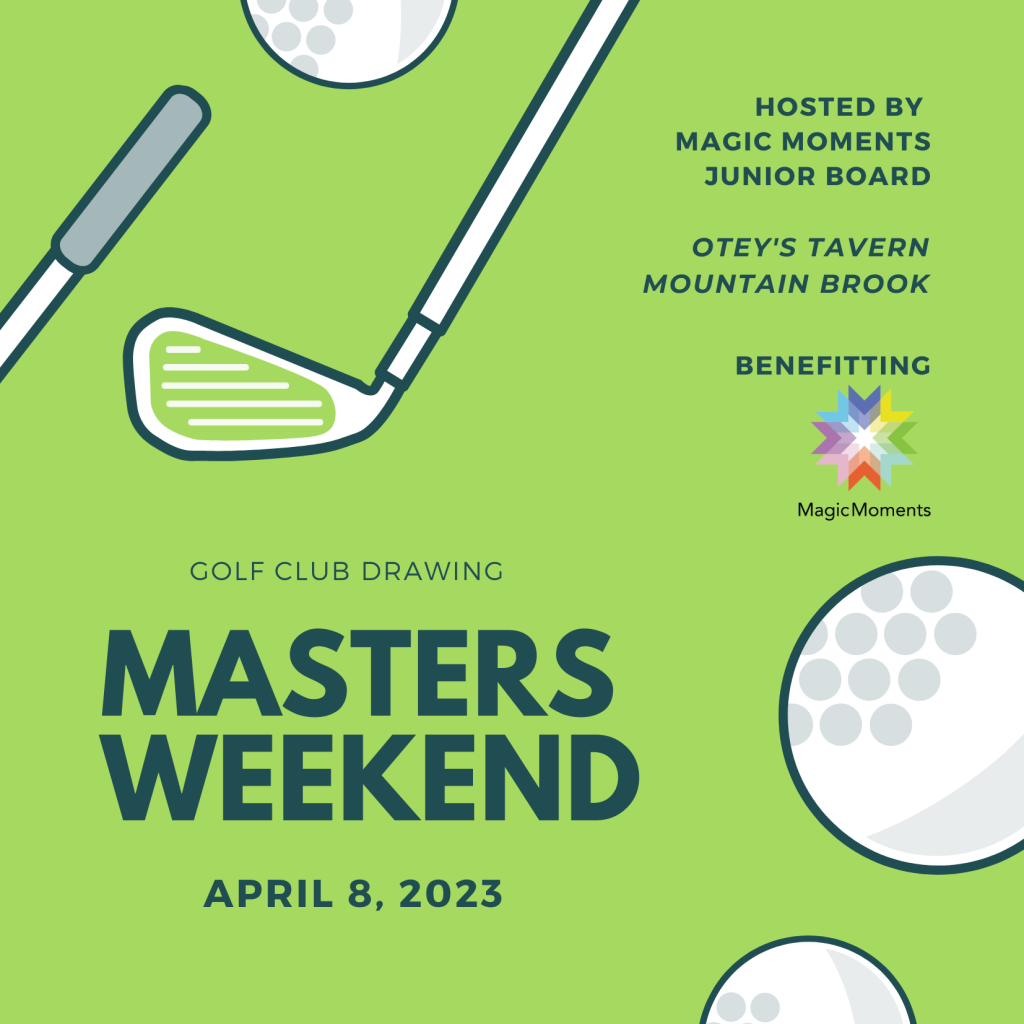 The Magic Moments Birmingham Junior Board is bringing more fun to Masters weekend this year!
Join us at Otey's Tavern in Mountain Brook on Saturday, April 8th from 12-6pm! Purchase tickets below for a chance to win golf gear, a liquor stocked Yeti soft cooler, 2 rounds at Highlands Golf Course, gift cards to Hero Doughnuts & Buns and Golden Age, a Freshwater Pearl Necklace from Brombergs ($350 value), and more.
Tickets for a chance to win are:
1 for $25
2 for $40
3 for $60
Winners will be announced at the event!