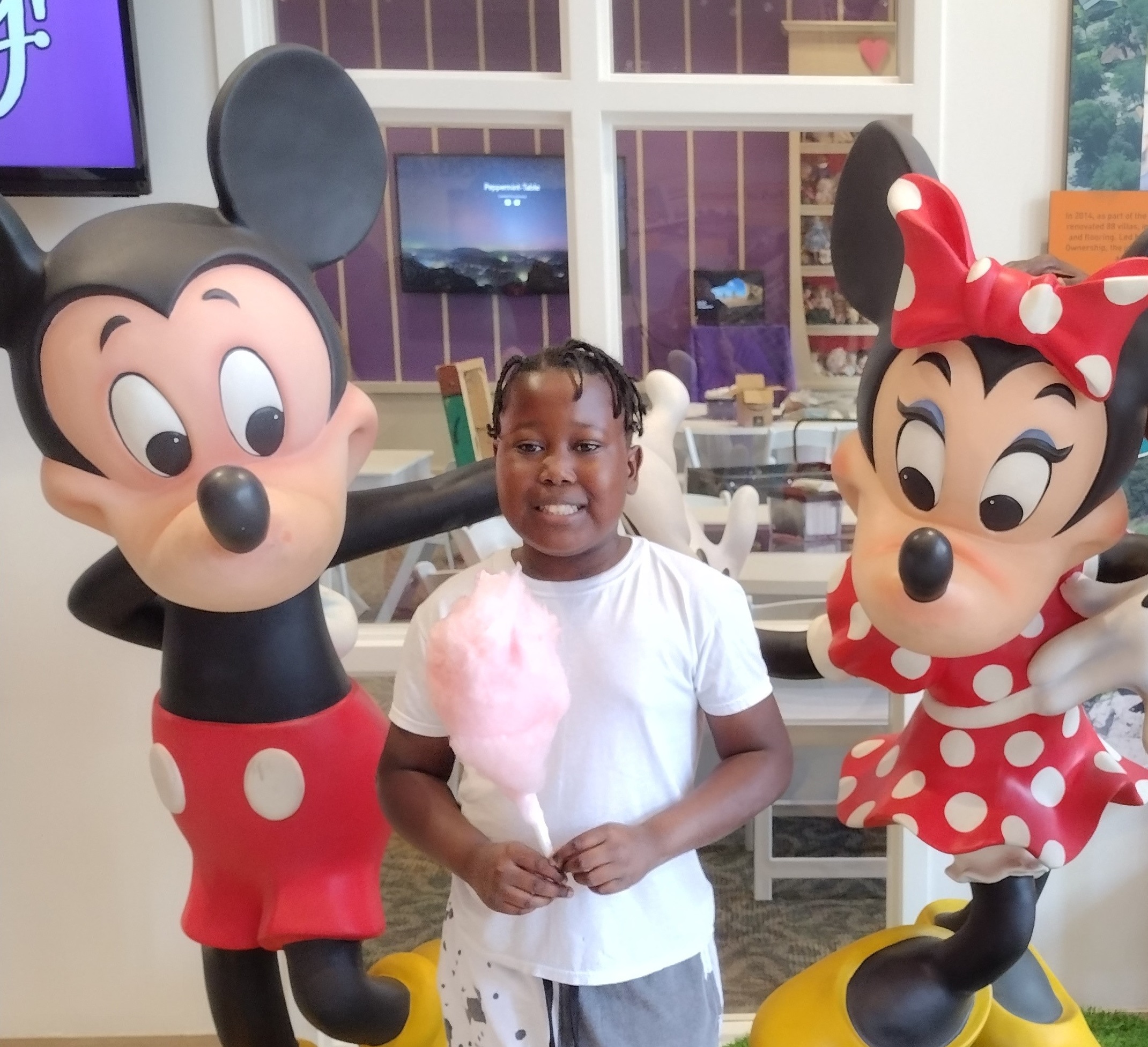 Sir Edward is a young boy who loves Skittles, Chick-fil-A, bowling, playing Uno and Dominoes, and riding his scooter. He was born with Sickle Cell disease and has had to be hospitalized many times over the years. Because of his illness, Sir Edward is unable to participate in many normal childhood activities, which makes a lot of things difficult for him.
For several years he's expressed his desire to go to Disney World. In April 2023, Sir Edward and his mom attended the St. Elias Lebanese Food and Cultural Festival where he learned that his magic moment had been granted and that he, along with his mom, aunt, and 12-year-old cousin, would be traveling to Disney World a few weeks later.
After the trip, his mom told us they had a perfect vacation. "It was an answered prayer," she said." Sir Edward could not believe that someone outside his family cared enough to send him to Disney World." And Sir Edward reported that he was so excited while on his dream trip that he could hardly sleep.